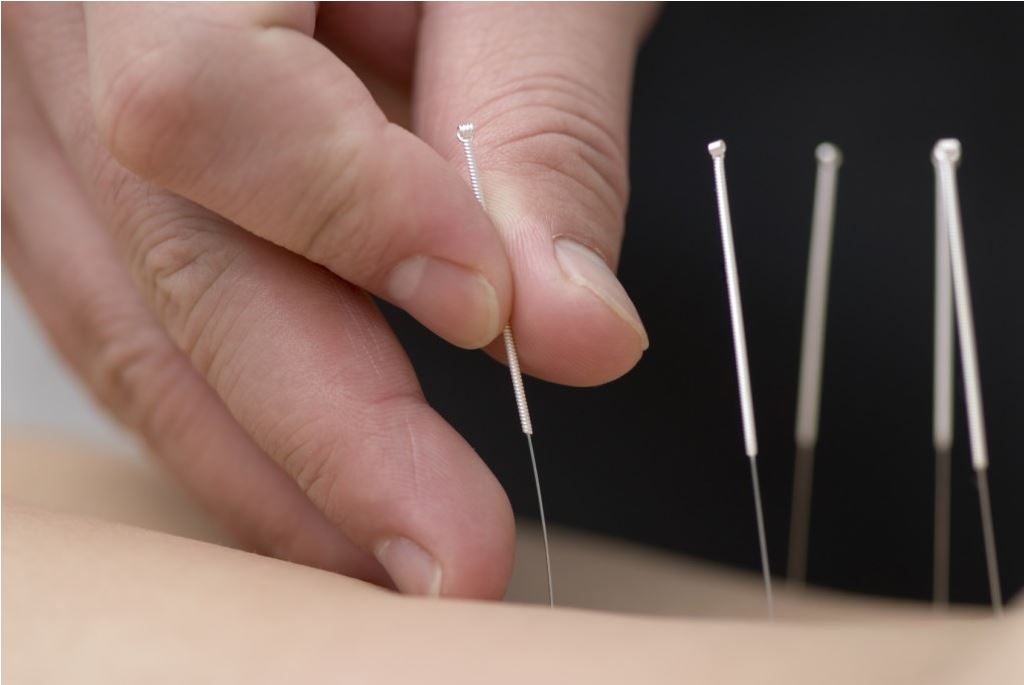 Acupuncture Treatments
Acupuncture is one of the many skills used within physiotherapy as part of an integrated approach to the management of pain and injury. Most physiotherapy treatments are scientifically based and there is much clinical evidence to support the use of acupuncture to reduce pain. Acupuncture can reduce pain by stimulating the brain and spinal cord to produce natural pain relieving chemicals such as endorphins. Serotonin, which promotes a feeling of general well being as well as melatonin, which promotes sleep, may be produced. These natural chemicals can encourage the body to heal itself.
Treatments where Acupuncture is used will also include advice on how you can help your recovery and prevent recurrence. Your physiotherapist is also in the unique position to combine acupuncture with other treatments such as:
exercise
manipulation
muscle re education
electrotherapy
sports rehabilitation and joint mobilisation
Acupuncture therapy is commonly used to treat knee pain, back pain & lower back pain as well as heel pain, Achilles tendinitis, Piniformis syndrome amongst many other muscular & tendonitis pains.
Electro-acupuncture
We are also able offer electro-acupuncture, a more stimulating form of acupuncture, where a comfortable current is applied to the needles. This treatment is particularly useful in chronic pain problems and is also supported by research.
** We can also do "Acupuncture" without using needles if you have a phobia of needles!!!
Professional Medical Accreditations
All our therapists using acupuncture are members of The Acupuncture Association of Chartered Physiotherapists (AACP).
Opening Hours
| | |
| --- | --- |
| Monday – Thursday | 8.00 – 20.00 |
| Friday | 8.00 – 13.00 |
| Saturday | 8.00 – 12.00 |
| Holidays | Closed |
Quick Contact
Address 1 Brunswick Road, Kingston, KT2 6SB, & Kingston Health Centre, 10 Skerne Rd, KT2 5AD
Email mail@bodyworksphysio.co.uk
Phone 020 8974 8742